Healthy Pregnancy and Birth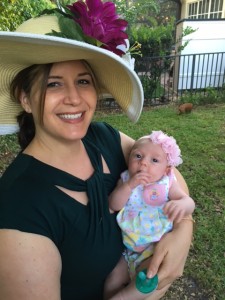 I started seeing Dr. Alli almost two years ago. The reason I had decided to start chiropractic care was because my husband and I needed help with conceiving and thought it could help align my spine and help with my overall health and well-being.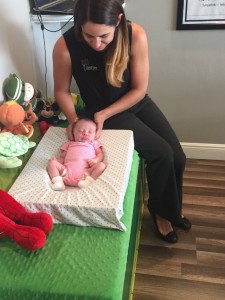 I started with regular adjustments of my neck and low back and they helped me sleep better right away. And eventually my husband and I did conceive! One of my biggest fears of pregnancy was that my low back would go out with the increase of weight and pressure of carrying a baby.
I have had low back problems for a very long time. I received regular adjustments throughout my pregnancy and am very happy to report that I did not experience any low back pain at all!
Dr. Alli had given me some research to review regarding the importance of spine alignment for newborns/children. I was lucky enough to be in her office when a newborn came in for her first adjustment. I was very surprised at how gentle and quick the adjustment was! It took some convincing on my husband's part, but on the day we brought our daughter Harper home from the hospital we stopped by Dr. Alli's office for her first adjustment. When we arrived home, I noticed that she seemed calmer and breastfeeding had gone smoother with her being able to latch on easier.
On another note Dr. Alli has been very supportive and encouraging throughout the ups and downs of our journey of conceiving. She has been a great referral source and wealth of information. I would recommend Dr. Alli to anyone who is looking for a great family chiropractor.
-Janine B.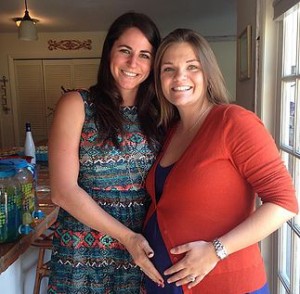 My mother in law is a patient of Dr. Alli's and insisted last Spring that my husband and I attend one of her informative sessions on subluxation and at least get checked. We went to the session to get the information and I was about a month pregnant at the time. It was then that I found out that Dr. Alli specialized in treating expectant mothers and infants. Within the first 15 minutes of meeting her we were ready to sign up!
I have to say that I knew right away that regular chiropractic care was going to be the best thing I could do for myself and my baby throughout my pregnancy! It helped me with everything from morning sickness to aches and pains, and there were days when I felt a renewed sense of energy at a time when I should have been exhausted. It was within my first few meetings with Alli that I learned she was training to become a doula, or certified birth coach, as well as working towards midwifery as a means to help women through pregnancy, labor and delivery. After discussing it, we decided to ask Dr. Alli if she would consider being my doula and coach me, alongside my husband, through the birth of our first child. She agreed to be our doula, but was honestly so much more! She immediately became a wealth of knowledge answering any and all my questions. If she didn't know the answer she found someone who did! She saw me for weekly checks and adjusted me as needed. She recommended a great birth class to take and even passed along books on natural childbirth, which was my ultimate goal in the delivery. Over the months she became one of my biggest and best supporters, confidants, and friends.
In December, when my son decided to come 3 ½ weeks early Dr. Alli arrived at the hospital only minutes after we checked in. She was there with my husband and I as we had planned and was the perfect cheerleader next to my husband who was calm and reassuring. I can remember Alli saying with each contraction "It's one minute Jamie, you can do anything for one minute!" I focused on each minute one at a time, and looking back I know there would have been no other way to do it! She and my husband were the perfect team and got me through the 10 ½ hours of labor with no pain medication at all and very little medical intervention up until his arrival. My son Jaxon was born with severe anemia due to a placenta abrasion and was whisked away from us within seconds of being born. Alli stayed by my side through most of the night and morning to make sure he was okay. She communicated with my family and friends when we were too exhausted or emotionally distraught to do so. She brought us snacks and drinks and offered encouraging words. And in the days that followed while my son was in the hospital she continued to check on us both and when we were released from the hospital, I brought him to her office for his first adjustment. Jaxon is now a healthy, happy three month old and one of Dr. Alli's newest patients.
I am so grateful for Live Free Chiropractics and for meeting Dr. Alli. I believe in the work she's doing and the person she is. I'm so thankful to call her my chiropractor and my friend.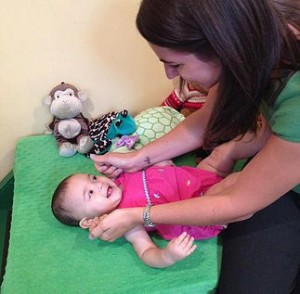 " Dr. Alli Manis has made a huge impact on my family with her chiropractic services.  I was skeptical all along the way and kept being proved wrong by her results time and again.  First, was my own treatment.  I had an injury that I received to my neck from martial arts where I was turned upside down and slammed back onto my head causing my atlas and axis vertebrae to become VERY close friends.  As a typical macho idiot male I walked around complaining about the pain for a year (still training in highly aggressive fighting) before my wife finally convinced me to go see someone.  Upon getting an X-Ray both from my family doctor and from Dr. Manis I learned that my neck which is supposed to resemble a C shape when viewed from the side was more like an L shape due to the trauma.  After six months of treatment I returned to a C shape and most of my pain was relieved.
Then my daughter came along.  She was the WORST baby ever and would not sleep more than 20 minutes at a time night or day.  This was not sustainable for my wife and I so very skeptically and with much chagrin we took her to Dr. Manis.  That very day she took a nice long nap (so did we) and that night she only woke up once and that was to nurse.  This had to be repeated a number of times before my daughter stayed "fixed."
Then came my son.  Like many other 3 year olds converting to toilet life from diaper life he was having a very hard time pooping in the toilet.  Again with doubts, we took our child to Dr. Manis and he pooped that day…A LOT.  If you are skeptical like I was just get over yourself and give her a shot.  Her results keep you coming back every time."
---
"In August 2014 I broke my metatarsal bone in my right foot which meant I had to wear a boot for 4 weeks until it healed. The foot healed, however, after I took the boot off, I began having painful sciatica in my left hip,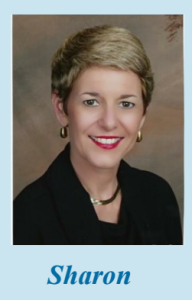 leg and all the way down to my foot. The pain was so bad that I began to limp and even found it painful to sleep.
I saw a chiropractor but after 6 visits the pain was worse and I realized he was not helping me. I then found another chiropractor who was convinced that spinal decompression treatments would heal it. But after 24 treatments I was still in considerable pain.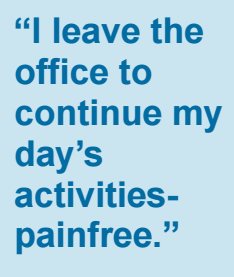 One day my friend, Lorna O'Connell, saw me limping and wincing in pain. She spoke very highly about Dr. Alli, her chiropractor who had helped her with her painful problem, and suggested that I go to one of Dr. Alli's dinners to meet and speak to her about my problem.
Dr. Alli's professional demeanor and scientific based information convinced me to give yet a third chiropractor a chance to help me. And I am so glad I did!
I felt better after the first treatment and by the third treatment most of the pain was gone. Unbelievable! The treatments are done quickly and I leave the office to continue my day's activities- pain free.
I am so grateful to Dr. Alli for her help and encourage anyone who is in pain to make an appointment with her- even if they have tried other chiropractors. I can't thank you enough, Dr. Alli."
---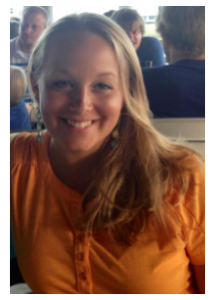 "Before coming to Live Free, I had various health issues – mainly neck pain/strains, headaches, and sleep problems. My neck felt "off" constantly and I experienced soreness and pain monthly. My sinuses have always been an issue and I was getting almost weekly headaches or migraines. Additionally, I found that I was often unable to fall asleep easily or sleep through the night without waking up. I took medication and pain relievers for my neck and headaches, but I didn't want to keep relying on them and I knew they were just masking the issue.
Since becoming a patient, my neck issues are almost eradicated completely and my sinus pains and headaches are very rare. If they do occur, the level of pain is much, much lower than before. I am now sleeping through the night on a regular basis and I can fall asleep much easier now. I am so happy that my upper cervical care has helped transformed my life into one without pain or issues and I am less stressed and more happy and healthy than I have been in previous years. Thank you Live Free Chiropractic!"
– Elise M.
---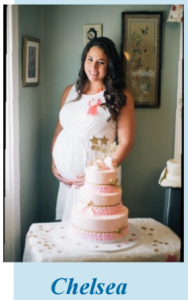 "Around my 4th month of pregnancy I began to have pain in my limbs (arms and legs). My OB/GYN suggested that I see Dr. Alli thinking it might be compressed nerve pain. Before trying chiropractic, I was seeking the help of a specialist. I tried medicated ointments, massage, and stretching. Nothing was working and the pain was getting worse.
Since my first visit with Dr. Alli I began to feel better. The pain in my arms and legs disappeared and as my pregnancy continued Dr. Alli was with me every step of the way. In my third trimester I welcomed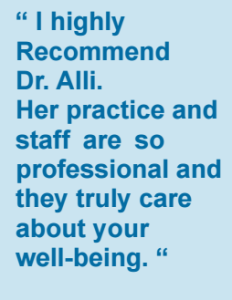 everyopportunity to see Dr. Alli to help relieve pressure off of my hips and lower back. My water even broke in the Live Free Chiropractic office, followed by a quick 5 hour labor and delivery.
She was part of my "pregnancy dream team" and I will continue to see her. I highly recommend Dr. Alli. Her practice and staff are so professional and they truly care about your well-being. Dr. Alli even offered to adjust me at my house after I had given birth. She is the best!" -Chelsea
---
"I sit behind a desk all day and I have suffered with hip flexor pain for years because of it. Approximately two years ago I developed chronic sciatica, as well. I had stabbing pain in my hips upon standing and low back pain all the time. I was trying to manage the pain with exercise, prescription strength acetaminophen, morning, afternoon and night, in addition to sleeping on a heating pad flat on my back and taking Advil PM to make it through the night. My life revolved around avoiding, managing orsuppressing this pain. The only things doctors were offering me were narcotic pain relievers and a referral to a surgeon.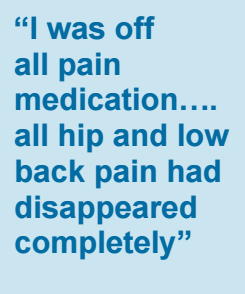 I decided to try Live Free Chiropractic after hearing Dr. Alli's discussion on subluxation. Although it seemed counterintuitive to me that upper cervical adjustments would help my hips and lower back, Dr. Alli's message about treating the cause of the problem rather than just treating or blocking symptoms made much more sense than pills or surgery. I had to try it.
I started treatment in March of 2015. As I left the parking lot after the first adjustment thinking, "Is this really going to work?" I turned my head to the left to look for oncoming traffic and for the first time in years I could turn my head fully to the left. I hadn't been able to do that for so long I had accepted it as normal and didn't even think about it. After several more treatments, I had significant improvement in the hip and low back pain and I was off all pain medication.
By June, all hip and low back pain had disappeared completely. It's not just improved, it's gone!" -Darla
---
"I began seeing Dr. Alli Manis about a year ago. I have had issues with my back and neck for over 10 years and nothing seemed to relieve my symptoms long term and I was getting frustrated.  After meeting with Dr. Alli, it was clear to me that her approach was something that I had not tried yet and I felt it was a great approach.  She took the time to explain in detail how her approach works and it made complete sense to me immediately.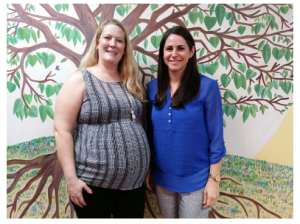 At first I was seeing Dr. Alli to help with my neck and back issues but her role in my overall health quickly changed when I became pregnant with triplets.  Her technique allowed me to continue to receive treatment throughout my entire pregnancy.  Dr. Alli became a complete lifesaver to me starting in the second trimester when I began having a lot of pain in my hips and back.   Without Dr. Alli, I do not think I would be doing as well during my pregnancy.  My doctors are very impressed with how well I am holding up, especially with my history of neck and back issues and I attribute most of this (if not all) to Dr. Alli!
I highly recommend everyone to begin treatment with Dr. Alli! Her technique and overall care for her patients is amazing! She genuinely cares about her patients and their health and it shows!"
Sincerely,
Amanda C.
---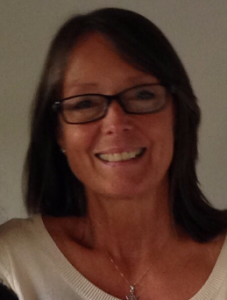 "I have been under traditional chiropractic care since 1990, when I was hit by a car that ran through a stop sign while I was jogging. The "Answer" I received from traditional medicine practitioners was to take up to 16 ibuprofen a day for the excruciating plain. Turning to chiropractic care I found that I began to experience a host of other medical problems including fibromyalgia, sacral torsion, bilateral frozen shoulder and headaches. My monthly chiropractic "tune-up" would keep me functioning, but not optimally. A friend recently shared with me how much she benefitted from Upper Cervical Chiropractic Care. I must admit that I was very skeptical at first, wondering how the adjustment of one bone could affect the entire spine, let alone the whole body! This is one time when I am VERY happy to be proven wrong! After my first adjustment with Dr. Alli, I could turn my head from side to side without resistance and without the "grinding" noise I had come to consider my personal "normal". Under Dr. Alli's capable and compassionate care, I have renewed energy and hope for better health. The pain I experienced on a regular basis for 22 years is no longer my constant companion. I feel like a life-sentence of less-than-optimal health has been overturned!" -Patricia
---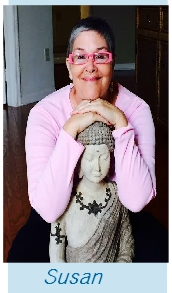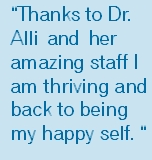 "Prior to coming to Live Free Chiropractic, I tried acupuncture, S.E.S.T Therapy, neurofeedback, biofeedback, and multiple holistic supplements to reduce pain. I could barely function at my job due to the pain and restriction of motor skills. I had trouble with even very simple daily activities like dressing and bathing myself. Dr. Ali was so encouraging, I was so desperate that I considered taking prescription pain medication but she helped me understand that my body can heal itself. I trusted her and by the second month of adjustments, my pain started to significantly diminish and my range of motion is improving. I am so happy that by the third or fourth month of regular adjustments, my pain was gone most of the time and my range of motion is 85% improved. Without drugs or surgery! Thanks to Dr. Alli and her amazing staff I am thriving and back to being my happy self."
I cannot say "Thank you" enough for your skills and compassion– they are priceless!" -Susan
---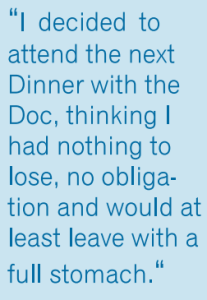 "One day nearly four years ago I was having lunch with one of my best girlfriends. She was so excited about having found a wonderful new Chiropractor in Juno Beach who practiced the upper-cervical technique. She barely stopped raving about Dr. Alli and Live Free Chiropractic long enough to eat her salad! I did take the brochure my friend proffered and put it in my desk at home.
Then, three years ago, I woke up with a horrible pain in my neck which radiated down my entire spine. I happened to find that brochure my friend had given me and I remembered that one of the things she told me was that Dr. Alli held lecture-style dinners every few weeks to introduce prospective new clients to the science behind chiropractic care. I decided to attend the next Dinner with the Doc, thinking I had nothing to lose, no obligation and would at least leave with a full stomach. It made so much sense! Pinpointing and treating the SOURCE of my pain (at the base of my neck) would mean that no longer would I need to have my bones in every region of my skeletal frame incessantly cracked. I made an appointment that night for a free consultation with Dr. Alli! It's been three years since I began treatment. I only need occasional adjustments – maybe once every two months – and feel amazing! I walk straighter and taller and with less of a limp which I've had since I broke my hip 11 years ago. I am one of Dr. Alli's biggest fans!! I have recommended her to two other friends who now, happily, are receiving excellent care at the expert hands of the brilliant and dedicated Dr. Allison Manis and her fabulous staff at Live Free Chiropractic! – Lorna
---
"Since being in a car accident 6 years ago, I have been suffering from chronic headaches.  I have seen multiple orthopedic doctors, neurologists and physical therapists in an attempt to relieve myself of this issue.  At one point, I was given a contraption that would hang over a drop with a strap attached to my head, with a water bag on the other side (it did not help). The other doctors were just giving me pills and saying, "It's just how your head is going to be from now on."  By this point I was taking 2-3 Excedrin Migraine almost daily and at times wasn't able to sleep at night because of the pain.  I constantly felt that there was an issue in my neck and not in my head.
Dr. Alli was the only doctor to pinpoint a possible cause of my symptoms.  My first neck adjustment was a completely different experience from anything else I had tried before, but I felt that this aided with my issue almost immediately.  Two and half years later, I find that my headaches/head pains are almost completely gone, and I am no longer scared to turn my head in fear of spawning a headache.  Since my chronic head pains have subsided, I am able to sleep better, and in general I just feel better on a daily basis.  Thank You Live Free Chiropractic!" – Dave Y.
---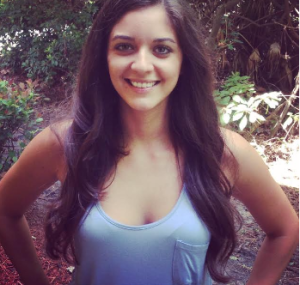 "Before coming to see Dr. Alli, I constantly had tension and pain in my neck and shoulders. It became very difficult to stay seated at my desk without being in a great deal of pain by the end of the day. I had tried massage therapy and homeopathic tinctures in the past and they would reduce the discomfort temporarily but never offered a long-lasting solution. I can say without a doubt that my condition has improved since being under Dr. Alli's care. I rarely deal with neck and shoulder tension and have noticed I am feeling much better. I have energy, can breathe better and do not find myself getting sick with cold or flu symptoms. I was fortunate enough that my condition did not prevent me from engaging in certain activities but it did affect my quality of life.
Without a doubt, I am breathing better and having to use my asthma inhaler on a much less frequent basis. I have also noticed a slight increase in energy and certainly feel much healthier than before. Lastly, I know that my immune system has been strengthened since being under chiropractic care and no longer rely on things like Airborne." -Devan C
---
want to learn more about our practice?
SCHEDULE A COMPLIMENTARY CONSULTATION